Xiosol is a prominent digital media marketing agency based in Dubai, offering a wide range of cutting-edge services to empower businesses in the digital landscape.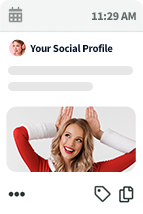 We use creative ideas for your future success.
We use creative ideas for your future success.
We use creative ideas for your future success.
We use creative ideas for your future success.
Join Xiosol for a Longterm Technology Partnership
With expertise in web development, SEO, social media marketing, and more, Xiosol Digital Agency is committed to delivering innovative digital media solutions that drive growth and success for its clients.
Backed by a team of skilled professionals, Xiosol leverages the latest technologies and industry best practices to create impactful digital strategies and captivating online experiences.
Whether it's building powerful websites, increasing brand visibility, or driving targeted traffic, Xiosol SEO company strives to be the trusted partner in achieving remarkable results in the competitive world of digital marketing.
Xiosol is a great initiative of Technology Enthusiasts
Xiosol is a dynamic and visionary initiative founded by a group of passionate technology enthusiasts.
With a shared love for innovation and a commitment to excellence, Xiosol aims to revolutionize the digital media marketing landscape in Dubai.
Drawing on their diverse expertise in technology, web development, and marketing, the team at Xiosol is dedicated to providing cutting-edge solutions that empower businesses to thrive in the digital realm.
With a focus on creativity, reliability, and customer satisfaction, we are poised to make a significant impact in the industry and lead the way to a brighter digital future.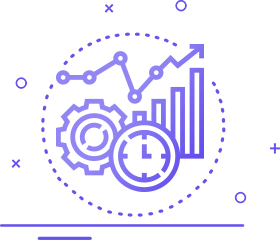 Mission
Xiosol's mission is to empower businesses with innovative digital media marketing solutions, driving growth and success in the digital landscape.
Vision
Our vision is to be a leading force in revolutionizing the way businesses connect with their audiences, creating a brighter and more impactful digital future.
Core Value
At Xiosol, we uphold creativity, reliability, and customer-centricity, delivering exceptional results and building lasting partnerships with our clients.
An evolution of growth and development
2007
Project Idea
The idea for the company is conceived, and initial research and planning begin.
2008
Business Conception
Founders solidify the business concept and start assembling the core team.
2009
Legal Rewiew
Company officially incorporates, and the team works on the development of the first products/services.
2010
Infrastucture Design
Initial funding is secured, and the company establishes its headquarters in Pakistan.
2011
Company Established
The company launches its first product/service and starts building its client base in Dubai.
2015
Expansion in US
The company expands its service offerings and opens a new office to cater to increasing demand.
2018
Digital Agency
Continued growth and recognition as a key player in the digital media marketing industry.
2021
Customer Base
Xiosol further solidifies its position in the market, focusing on innovation and customer satisfaction.
2023
At Present
The company continues to thrive, diversifying its services and expanding its client base.
A dedicated team of professionals with mission to enhance business capabilities of many different organisations online.