Content Management System (CMS)
In today's digital age, having a strong online presence is essential for businesses to thrive. A Content Management System (CMS) is a powerful tool allowing businesses to manage and update their website content easily. CMS Website Design services in Dubai allow businesses to create a dynamic and engaging website that can attract and retain customers.
XioSol is a leading provider of CMS Website Design services in Dubai, offering businesses customized solutions that meet their unique needs. With a team of experienced developers and designers, XioSol ensures that every website they create is user-friendly, visually appealing, and optimized for search engines.
Best CMS Design Company in Dubai
Together, we can shape the future of your business in the digital landscape.
XioSol's CMS Website Design Company in Dubai is designed to help businesses of all sizes and industries. They understand that every business has unique requirements, and their team works closely with clients to create a website that reflects their brand and meets their goals. From small businesses to large corporations, XioSol's CMS Website Design services in Dubai can help businesses reach their online potential.
Choose Xiosol for all your CMS website design needs and discover the true potential of your online presence.
Let's embark on this digital journey together and make our mark in the digital world.
CMS stands for Content Management System. A CMS website is a type of website that allows users to manage and update their website content easily without the need for extensive technical knowledge. With a CMS website, the owner can create, modify and publish digital content such as text, images, videos, and other multimedia elements using a simple and intuitive interface.
The most popular CMS platforms include WordPress, Drupal, Joomla, and Magento. These platforms offer many features and functionalities that allow website owners to create and manage their websites easily, including templates, plugins, and extensions.
One of the key benefits of a CMS website is that it eliminates the need for website owners to rely on web developers or technical experts to make website changes. This saves time and money and ensures that the website can be updated quickly and efficiently to keep up with changing business needs and market trends.
CMS websites are a popular choice for businesses of all sizes and industries, as they offer a user-friendly and cost-effective solution for managing and updating their online content.
Key aspects of CMS web design include:
Clear branding
A consistent visual identity, including logo, color schemes, and typography, is essential to create a cohesive and memorable brand image.
Intuitive navigation
A well-structured website with easy-to-use menus and clear calls-to-action ensures that users can effortlessly find the information they need.
Responsive design
Corporate websites must be optimized for various devices and screen sizes, providing a seamless user experience across desktops, tablets, and mobile phones.
High-quality content
Informative, engaging, and well-organized content that is easy to read and understand is crucial for keeping users on the website and enhancing the company's credibility.
Security and privacy
Companies need to ensure that their websites are secure from cyberattacks and comply with relevant privacy regulations to protect users' data.
How we design CMS websites
At XioSol, we design CMS websites tailored to our client's unique needs and goals. Our team of experienced developers and designers works closely with our clients to understand their business, target audience, and objectives to create a website that looks great and functions seamlessly.
Step-1
The first step in our CMS website design process is understanding our client's requirements. We thoroughly consult to identify the client's brand values, target audience, and unique selling points. This helps us to create a website that aligns with the client's goals and reflects their brand identity.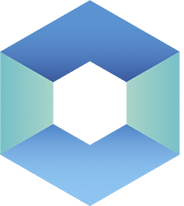 Once we clearly understand the client's requirements, our team gets to work on designing the website. We create a visual representation of the website using wireframes and design mockups. This helps our clients to visualize the website's layout, structure, and design before we begin the development process.
Next, we select a CMS platform that best fits the client's needs. Depending on the client's requirements, we work with popular CMS platforms like WordPress, Drupal, Joomla, and Magento. We also customize the CMS platform to suit the client's needs, integrating features and functionalities that align with their goals and objectives.
step-4
During development, we ensure the website is optimized for search engines, mobile-friendly, and user-friendly. We also conduct extensive testing to ensure the website functions seamlessly across different devices, browsers, and platforms.
At Xiosol, our mission is to create CMS websites that deliver measurable results while staying true to your brand's essence. By combining innovative design, strategic thinking, and cutting-edge technology, we aim to empower your business with a digital presence that stands out in today's competitive landscape.
A Long Journey of Web Designing Experience
Surely An Advantage for your project
A Team of Dedicated Professionals is available 24/7  with wide skillset for your projects
Have worked on variety of projects, which enable us to understand your requirements in deatils.
Making us one of the leading web design company around the globe.
Design is a way of life, a point of view. It involves the whole complex of visual commun ications: talent, creative ability, manual skill, and technical knowledge.
Have a project in mind? Let's get to work.
Find out how it works and ask any questions you may have.