Welcome to XioSol, Dubai's leading bespoke personal website design services provider. We specialize in crafting unique, eye-catching, and user-friendly websites tailored to the distinct needs of our clients. Our mission is to help individuals in Dubai and beyond establish a strong online presence, whether you're a professional, entrepreneur, or creative.
As a leading web design and development company in Dubai, UAE, we pride ourselves on our exceptional team of skilled designers, developers, and digital strategists who work collaboratively to bring your vision to life.
Best UI/UX for your Website
As a top personal website design company in Dubai, Xiosol is committed to delivering an unparalleled customer experience.
Our dedicated support ensures that your website stays up-to-date, secure, and optimized, allowing you to focus on what you do best.
At Xiosol, our goal is to deliver a personal website that reflects your unique identity and helps you make a lasting impression in the digital world.
Choose Xiosol for all your personal website design needs and discover the true potential of your online presence.
Let's embark on this digital journey together and make our mark in the digital world.
What are personal websites designs?
Personal website design refers to creating and developing a website specifically tailored for an individual rather than a company or organization. These websites showcase a person's unique skills, experiences, portfolio, resume, or blog content, emphasizing their brand and online presence.
The design of personal websites usually revolves around the individual's personality, preferences, and objectives. The primary goal is to create an aesthetically pleasing and user-friendly platform that effectively communicates the person's message to their target audience.
The design elements of a personal website may include typography, color schemes, layout, and multimedia content, all of which contribute to the overall user experience and help establish the individual's unique online identity.
Personal websites can be designed for various purposes, such as:
Professional portfolio
Showcasing a person's work, skills, and experience in their field or industry.
Personal blog
Sharing thoughts, opinions, or experiences on topics of interest.
Creative showcase
Highlighting a person's artistic, musical, or writing talents.
Resume or CV
Presenting a person's educational background, work history, and accomplishments to potential employers.
Freelance services
Promoting an individual's services as a freelancer or consultant to attract more companies for their freelancing projects.
How Xiosol design your personal websites
At Xiosol, we follow a comprehensive and collaborative process to design your personal website, ensuring it meets your specific needs and preferences. Our approach involves several key steps:
Consultation
We begin by discussing your goals, requirements, and preferences for your personal website. It allows us to thoroughly understand your unique vision and how to reflect your brand best online.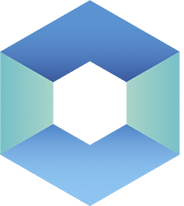 Our team researches your industry, target audience, and competitors to devise a tailored digital strategy. It ensures your personal website is designed with the most effective layout, features, and content to engage your target audience and stand out from the competition.
Design and development
Our skilled designers and developers work together to bring your personal website to life. We pay close attention to design elements such as typography, color schemes, and multimedia content to create a visually appealing and user-friendly website that effectively communicates your personal brand.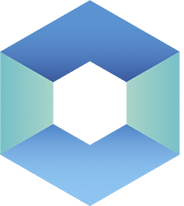 We value your input throughout the design process. We will share the website design with you for review and feedback, making any necessary adjustments to ensure it aligns with your vision and expectations.
Once your personal website is ready, we launch it and provide ongoing support to keep it updated, secure, and optimized. Our dedicated team remains available to address any questions or concerns, ensuring a seamless online experience for you and your visitors.
A Long Journey of Web Designing Experience
Surely An Advantage for your project
A Team of Dedicated Professionals is available 24/7  with wide skillset for your projects
Have worked on variety of projects, which enable us to understand your requirements in deatils.
Making us one of the leading web design company around the globe.
Design is a way of life, a point of view. It involves the whole complex of visual commun ications: talent, creative ability, manual skill, and technical knowledge.
Have a project in mind? Let's get to work.
Find out how it works and ask any questions you may have.