In today's digital era, having a responsive website has become necessary for any business to succeed online. With more than half of the world's population accessing the internet through their mobile devices, it is crucial to have a website that adapts to various screen sizes and devices. This is where Xiosol, a web design company in Dubai, comes in with its responsive web design services.
Xiosol specializes in creating responsive websites that offer a seamless user experience across different platforms, devices, and screen sizes. Their team of expert designers and developers understands the importance of creating websites that are visually appealing, functional, user-friendly, and optimized for search engines.
Advanced Features for Usability
Our responsive web design services in Dubai are here to help businesses reach their target audience, increase their online presence, and boost their conversion rates.
Whether a small business owner or a large corporation, Xiosol can help you create a website that reflects your brand identity, showcases your products or services, and engages your customers.
Responsive web design offers several benefits over traditional web design. Firstly, it helps to reduce the bounce rate, as users are less likely to leave a website that is easy to navigate and use. Secondly, responsive web design is essential for search engine optimization (SEO) as it provides a better user experience, which is critical in determining a website's ranking on search engine results pages.
Choose Xiosol for all your personal website design needs and discover the true potential of your online presence.
Xiosol's approach to responsive web design is based on a deep understanding of user behavior and market trends. They conduct extensive research and analysis to identify the needs and preferences of their client's target audience and then create a customized solution that meets those needs. With Xiosol's responsive web design services, you can rest assured that your website will look great and perform optimally across different devices and platforms.
What is Responsive Web Design?
A responsive website is a website that is designed and developed to provide an optimal viewing experience across different devices and screen sizes, including desktops, laptops, tablets, and smartphones. Responsive web design is an approach to web design that involves creating a flexible and fluid layout that adapts to the size and orientation of the screen on which it is viewed.
A responsive website uses a combination of flexible grids, images, and media queries to adjust the layout and content of the web page automatically based on the device's screen size. This means that users can access the same website on different devices without compromising the user experience or functionality of the website.
The primary goal of responsive web design is to create a website that is easy to use, visually appealing, and functional on all devices. Creating a responsive website allows businesses to reach a broader audience, improve user engagement, and increase conversion rates.
Personal websites can be designed for various purposes, such as:
Professional portfolio
Showcasing a person's work, skills, and experience in their field or industry.
Personal blog
Sharing thoughts, opinions, or experiences on topics of interest.
Creative showcase
Highlighting a person's artistic, musical, or writing talents.
Resume or CV
Presenting a person's educational background, work history, and accomplishments to potential employers.
Freelance services
Promoting an individual's services as a freelancer or consultant to attract more companies for their freelancing projects.
How do we design responsive websites?
At Xiosol, we follow a comprehensive process to design responsive websites that provide a seamless user experience across different devices and screen sizes. Our process involves the following steps:
Research and analysis
We start by conducting extensive research and analysis to understand our client's business, target audience, and competition. This helps us identify their unique needs and preferences and create a website that reflects their brand identity and values.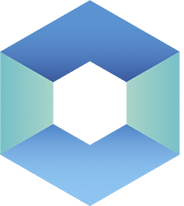 Once we have a clear understanding of our client's requirements, we create wireframes that define the website's structure, layout, and functionality. This helps us create a visual blueprint of the website and make necessary adjustments before moving to the design phase.
Development
We use the latest web development technologies to create a responsive website that performs optimally across different devices and platforms. Our developers write clean, efficient, and well-structured code that is easy to maintain and update.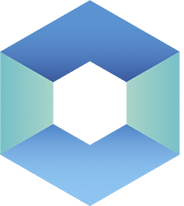 Before launching the website, we conduct thorough testing to ensure it is fully functional, compatible with different devices and browsers, and free from bugs or errors. Launch: Once our client fully tests and approves the website, we launch it on their server and make it live for the public to access.
Our approach to designing responsive websites is based on a deep understanding of our client's businesses and their target audience. We combine creativity, functionality, and optimization to create websites that look great and perform optimally across different devices and platforms.
A Long Journey of Web Designing Experience
Surely An Advantage for your project
A Team of Dedicated Professionals is available 24/7  with wide skillset for your projects
Have worked on variety of projects, which enable us to understand your requirements in deatils.
Making us one of the leading web design company around the globe.
Design is a way of life, a point of view. It involves the whole complex of visual commun ications: talent, creative ability, manual skill, and technical knowledge.
Have a project in mind? Let's get to work.
Find out how it works and ask any questions you may have.