XioSol is a premier design and branding agency based in Dubai, providing world-class services to clients across diverse industries. We specialize in delivering innovative and effective design and branding solutions that help our clients stand out from the crowd and achieve their business goals.
Our team of creative designers, branding experts, and digital marketing professionals work collaboratively to develop unique and engaging brand identities, websites, and marketing collateral that capture the essence of our client's businesses and connect with their target audiences.
Best Branding Website Design Company in Dubai
Together, we can shape the future of your business in the digital landscape.
With years of experience in the design and branding industry, XioSol has a proven track record of delivering exceptional results for clients in Dubai and beyond. We understand that every client is unique, and our approach to design and branding is tailored to meet their specific needs and objectives.
Choose Xiosol for all your branding website design needs and discover the true potential of your online presence.
Let's embark on this digital journey together and make our mark in the digital world.
What are Design & Branding?
Design and branding are two essential elements of a successful business strategy. Design refers to creating visual and graphic elements that represent a company's products or services, while branding involves the development of a unique identity that differentiates a business from its competitors.
Design and branding play a crucial role in building brand awareness, establishing a brand's reputation, and creating a positive impression among target audiences. Effective design and branding can help businesses attract new customers, retain existing ones, and increase overall revenue.
At XioSol, we provide a wide range of design and branding services designed to help our clients achieve their business goals. Our services include logo design, website design, brand strategy, packaging design, and digital marketing.
Key aspects of branding web design include:
Clear branding
A consistent visual identity, including logo, color schemes, and typography, is essential to create a cohesive and memorable brand image.
Intuitive navigation
A well-structured website with easy-to-use menus and clear calls-to-action ensures that users can effortlessly find the information they need.
Responsive design
Corporate websites must be optimized for various devices and screen sizes, providing a seamless user experience across desktops, tablets, and mobile phones.
High-quality content
Informative, engaging, and well-organized content that is easy to read and understand is crucial for keeping users on the website and enhancing the company's credibility.
Security and privacy
Companies need to ensure that their websites are secure from cyberattacks and comply with relevant privacy regulations to protect users' data.
How Xiosol designs your branding websites
At XioSol, we believe that a website is more than just a digital storefront. It is a powerful tool to help businesses establish their online presence, engage with customers, and drive revenue growth
Discovery and Research
Our website design and branding approach is based on a deep understanding of our client's businesses and target audiences. We work closely with our clients to develop a comprehensive website strategy that aligns with their business goals and objectives.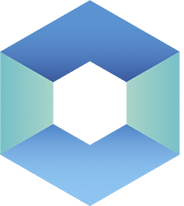 Our website design begins with a thorough analysis of our client's current and competitor websites. We then work with our clients to develop a website design that is visually appealing, user-friendly, and optimized for search engines.
Development and Integration
Our skilled developers bring the designs to life, creating a fully-functional website using the latest web technologies. We ensure that the website is visually stunning and performs optimally, with fast load times and smooth navigation.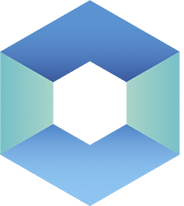 Before launching your branding website, we conduct thorough testing to identify and resolve technical issues, ensuring optimal performance and user experience across various devices and browsers.
We also offer digital marketing services that help our clients promote their websites and drive traffic to their online platforms. These services include search engine optimization, social media marketing, email marketing, and pay-per-click advertising.
A Long Journey of Web Designing Experience
Surely An Advantage for your project
A Team of Dedicated Professionals is available 24/7  with wide skillset for your projects
Have worked on variety of projects, which enable us to understand your requirements in deatils.
Making us one of the leading web design company around the globe.
Design is a way of life, a point of view. It involves the whole complex of visual commun ications: talent, creative ability, manual skill, and technical knowledge.
Have a project in mind? Let's get to work.
Find out how it works and ask any questions you may have.