Welcome to Xiosol, a leading provider of innovative and bespoke corporate website design services tailored to meet the unique needs of our valued clients. In today's fast-paced, digital world, an impactful online presence is paramount to the success and growth of any business. As a leading Corporate web design company in Dubai,UAE, we understand the power of effective web design and its potential to transform your brand's identity.
Our team of skilled and experienced professionals is committed to delivering exceptional, user-centric designs that captivate your target audience and drive measurable results. We pride ourselves on our ability to listen, collaborate, and innovate to create outstanding digital experiences that reflect the essence of your brand, ensuring that your message resonates with clients and potential customers alike.
Together, we can shape the future of your business in the digital landscape.
When you choose Xiosol, you're not just selecting a web design agency in dubai – you're partnering with a team of dedicated experts passionate about helping your business thrive. Let us elevate your online presence and position your brand for success with our cutting-edge corporate website design services. 
Choose Xiosol for all your corporate website design needs and discover the true potential of your online presence.
Let's embark on this digital journey together and make our mark in the digital world.
What are corporate website designs?
Corporate web design refers to the process of creating and developing websites specifically tailored for businesses, organizations, and corporations. These websites serve as a digital representation of the company's brand identity, products, and services, often functioning as the primary point of contact between the organization and its target audience in the online space.
Corporate websites need to be professional, visually appealing, and user-friendly, ensuring that they communicate the company's values and goals effectively.
Key aspects of corporate web design include:
Clear branding
A consistent visual identity, including logo, color schemes, and typography, is essential to create a cohesive and memorable brand image.
Intuitive navigation
A well-structured website with easy-to-use menus and clear calls-to-action ensures that users can effortlessly find the information they need.
Responsive design
Corporate websites must be optimized for various devices and screen sizes, providing a seamless user experience across desktops, tablets, and mobile phones.
High-quality content
Informative, engaging, and well-organized content that is easy to read and understand is crucial for keeping users on the website and enhancing the company's credibility.
Security and privacy
Companies need to ensure that their websites are secure from cyberattacks and comply with relevant privacy regulations to protect users' data.
How Xiosol designs your Corporate websites
At Xiosol, our approach to designing corporate websites is a strategic and collaborative process that ensures your online presence is engaging and effective. Here's an overview of how we design your corporate website:
Discovery and Research
We begin by understanding your business, target audience, and goals. This involves researching your industry, competitors, and user expectations to create a comprehensive understanding of the project requirements.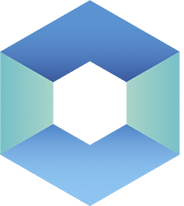 Based on the insights gathered during discovery, we develop a custom strategy for your website, outlining the site architecture, key features, and user flow. This plan will be the blueprint for the website's design and development.
Development and Integration
Our skilled developers bring the designs to life, creating a fully-functional website using the latest web technologies. We ensure that the website is visually stunning and performs optimally, with fast load times and smooth navigation.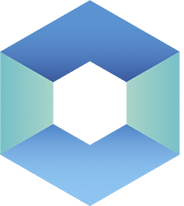 Before launching your corporate website, we conduct thorough testing to identify and resolve technical issues, ensuring optimal performance and user experience across various devices and browsers.
At Xiosol, our mission is to create corporate websites that deliver measurable results while staying true to your brand's essence. By combining innovative design, strategic thinking, and cutting-edge technology, we aim to empower your business with a digital presence that stands out in today's competitive landscape.
A Long Journey of Web Designing Experience
Surely An Advantage for your project
A Team of Dedicated Professionals is available 24/7  with wide skillset for your projects
Have worked on variety of projects, which enable us to understand your requirements in deatils.
Making us one of the leading web design company around the globe.
Design is a way of life, a point of view. It involves the whole complex of visual commun ications: talent, creative ability, manual skill, and technical knowledge.
Have a project in mind? Let's get to work.
Find out how it works and ask any questions you may have.