Xiosol is a leading UI/UX design agency in Dubai specializing in creating compelling digital experiences for clients across various industries. Our team of talented designers, developers, and user experience experts work together to create user-friendly interfaces that are both visually appealing and functional.
UI/UX design services are critical for any business looking to establish a strong online presence. User interface (UI) design involves designing the look and feel of a website or app, while user experience (UX) design involves creating an enjoyable and easy-to-use experience for the user. These two elements combine to create a seamless digital experience that keeps users engaged and satisfied.
Best UI/UX for your Website
At Xiosol, we understand the importance of delivering our clients a great UI/UX design.
We believe that a good design is about aesthetics, user engagement, and retention. Our team works closely with clients to understand their business goals, target audience, and overall vision to create a design tailored to their needs.
Choose Xiosol for all your personal website design needs and discover the true potential of your online presence.
Let's embark on this digital journey together and make our mark in the digital world.
UI/UX are two critical elements of a website or app design that are essential in delivering a positive user experience. UI design focuses on the visual appearance of the website or app, including layout, color scheme, typography, and graphic design. On the other hand, UX design focuses on the overall user experience, including navigation, usability, accessibility, and user engagement.
A well-designed UI/UX can help businesses attract and retain users, increase engagement, and ultimately drive more conversions. At Xiosol, we understand that UI/UX design is not just about creating a beautiful interface; it's about designing an experience that is intuitive, easy to use, and enjoyable for users.
How do we Design UI/UX for websites?
At Xiosol, we follow a streamlined process to design UI/UX tailored to our client's needs. Our process includes the following steps:
Discovery
In the discovery phase, we work closely with clients to understand their business goals, target audience, and overall vision. This phase involves researching, analyzing user behavior, and identifying pain points.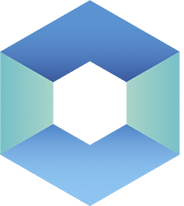 In the design phase, we create wireframes and mockups to visualize the design concepts. This phase involves selecting the right color scheme, typography, layout, and graphic design elements to create a visually appealing interface.
Launch
In the launch phase, we deploy the website or app to the client's server and perform final testing to ensure everything works as intended.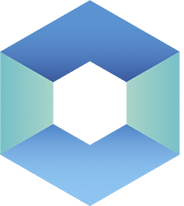 In the maintenance phase, we provide ongoing support to ensure the website or app remains up-to-date and performs flawlessly.
Once your personal website is ready, we launch it and provide ongoing support to keep it updated, secure, and optimized. Our dedicated team remains available to address any questions or concerns, ensuring a seamless online experience for you and your visitors.
A Long Journey of Web Designing Experience
Surely An Advantage for your project
A Team of Dedicated Professionals is available 24/7  with wide skillset for your projects
Have worked on variety of projects, which enable us to understand your requirements in deatils.
Making us one of the leading web design company around the globe.
Design is a way of life, a point of view. It involves the whole complex of visual commun ications: talent, creative ability, manual skill, and technical knowledge.
Have a project in mind? Let's get to work.
Find out how it works and ask any questions you may have.